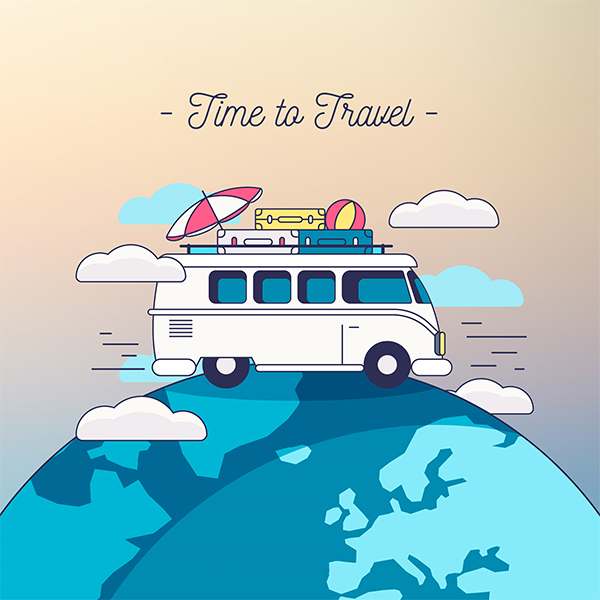 Holiday Dialysis
Our patients may rely on our high standards of treatment and care while they are away from home. Nefrolife is located in a close proximity to a large number of medical establishments. This allows our patients to enjoy a well-deserved rest and rely on a high quality health care. Nephrolife dialysis centre has an agreement contracted with one of the biggest hospitals for providing urgent medical help in Burgas.
All holiday travels require planning, especially when they include long distance trips.
How long before my scheduled travel do I have to contact Nefrolife?
Contact us as soon as possible. The sooner we know about your plans and wishes, the better support we may provide. However, we will do our best to organise your stay even in the last minute.
When you already know the date of your holiday  contact NephroLife team. They will help you to coordinate your dialysis during the time of your rest as well as to go through all formalities.
Planning your journey is exciting! We at NefroLife will make sure that you have a pleasant and relaxing holiday away from everyday life.
If you still hesitate to leave your home, we would like to assure you that there is no reason to be afraid – here with the competent and polite staff of NephroLife you are in good  hands.
We can help you to reserve your stay close to NephroLife Dialysis Center as well as to organise transportation to and back to the place where you are staying.
Patient information
Before your treatment
For your best safety and convenience we offer free transport services in brand new and comfortable cars. Our drivers will pick you up from the place where you are staying and will drive you to the center according to the schedule that you have specified in advance.
We give you the opportunity to explore our clinic and the facilities we provide, ask questions that concern you or to have a consultation with one of our nephrologists. While having your fantastic vacation in our country a dialysis plan will be discussed during your consultation with regard to your needs and medical recommendations. We will be able to start your dialysis treatment immediately after your consultation.
Our nurses will be at your service at all time and for everything thay you may need help with. They will guide you to our changing rooms with individual lockable cabinets where you can place your personal belongings and then to the treatment room.
We always do our best to guarantee your comfort and safety before, during and after your dialysis treatment sessions.
During the treatment
During your dialysis treatment session a doctor is always available in the treatment room. Our doctors and nurses will assist you at any time you may need help. You can ask the team any questions about your medical condition and convenience.
If you need a consult with a specialist or with our qualified therapist you can always inform us and we will make the necessary arrangement for you.
When it comes to nutrition we know that it is the most important part of your dialysis treatment. In order to make your stay in our country pleasant and your health even more steady we provide a professional nutritionist who can take care of your diet plan during your holiday, if you wish.
At the end of the treatment
Once the treatment is completed you will be driven back to your hotel. Our primary goal is together with your treatment for you to also have a wonderful time admiring the wonderful nature, tasting the best cuisine and enjoying the world-renown hospitality that our country offers and most importantly to feel healthy while doing so.
What to pack
Along with the suitable for the time shoes and clothing, there are several things that you must bring with you, such as:
Medical information
Insurance information
Medicines for your stay, and even for several more days in case you journey is delayed
Important travelling  tips
Always keep medicines and medical documents in your hand luggage.
Plan ahead – the more time you spend planning your travel, the easier it will be.
Contact your insurance agency in order to find out what kind of expenses are covered.
Do not forget that you are not alone! If you need any help, please contact NephroLife team for help or advice regardless of time!
From NephroLife we all wish you a pleasant and relaxing holiday!
The coordinating team for your dialysis holidays in NephroLife is:
Valentina Noteva
Tel.: 0879084777
+35956555588
e-mail:v.noteva@nephrolife.bg